How To Style: Cuban Collar Shirts
You've probably noticed the cuban/camp collar trend going around at the moment. And I would like to take this moment to tell you that I fully endorse it!
As a spiritual child of the 50's, the cuban collar is right up my street.
Here are three ways to wear one.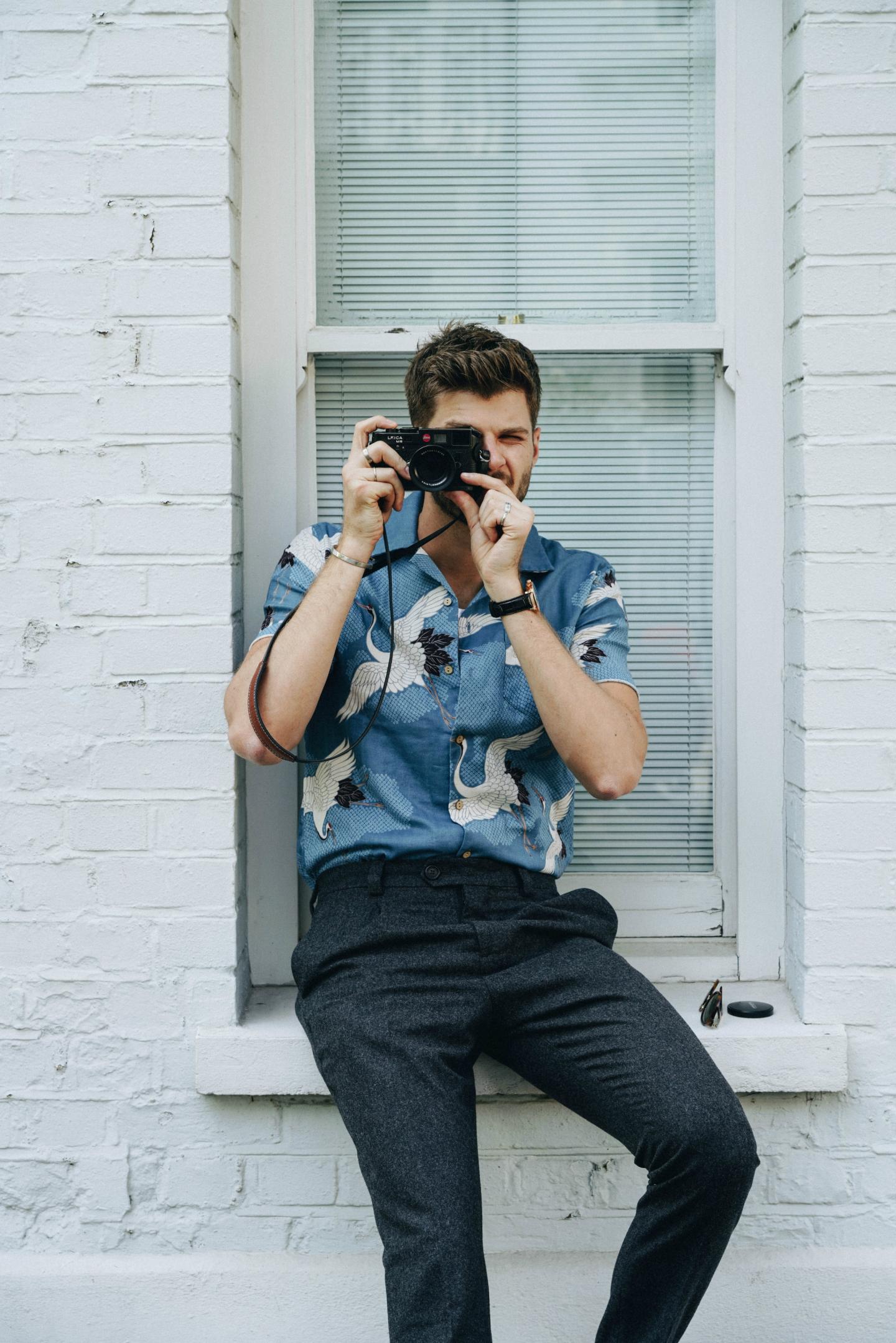 As quite a casual item, a shirt like this is never going to be formal, but it can give a laid-back vibe to an otherwise smart look.
This outfit wouldn't be half as cool if I swapped the shirt for a plain short-sleeved number. Wearing grey trousers and loafers is a classic, but it's a little safe.
Pairing it with this wicked example from Percival elevates the look to something with much more attitude. It's a really simple substitution but make a huge difference and shows that you are aware of the trend but want to do more with it than just jeans and trainers.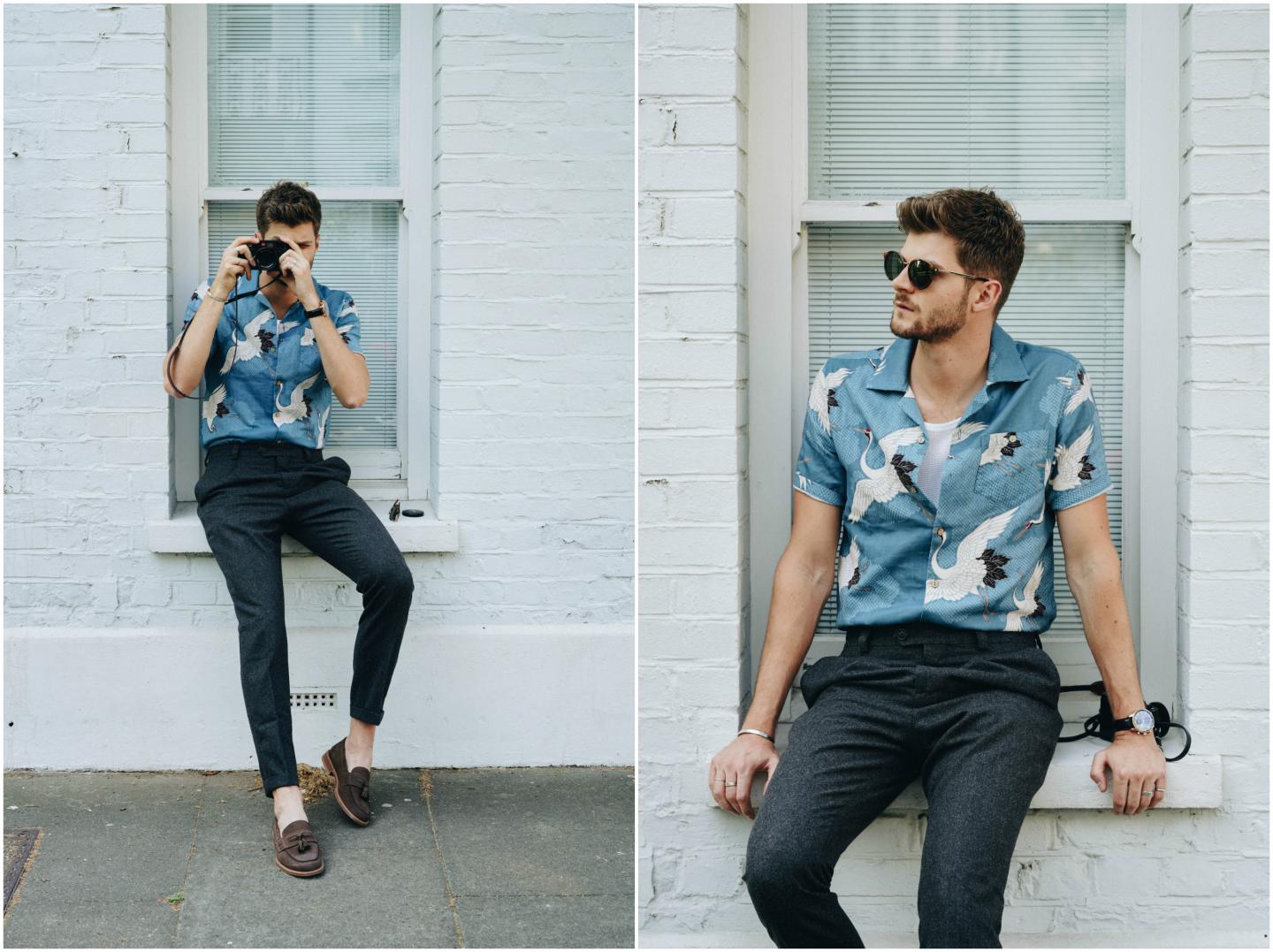 This silk option from Gucci is also an excellent way of dressing down a suit.
You have two options: collar in or collar out.
Personally, I prefer to keep mine in. I feel it's a little more refined and seeing as cuban collared shirts tend to be quite loud anyway, I think less is more.
That said, I have seen more and more people rocking their collars on the outside and it can look brilliant. It's just much 70's than 50's and the 70's is an era (although having a bit of comeback at the moment) that I'm not so keen on.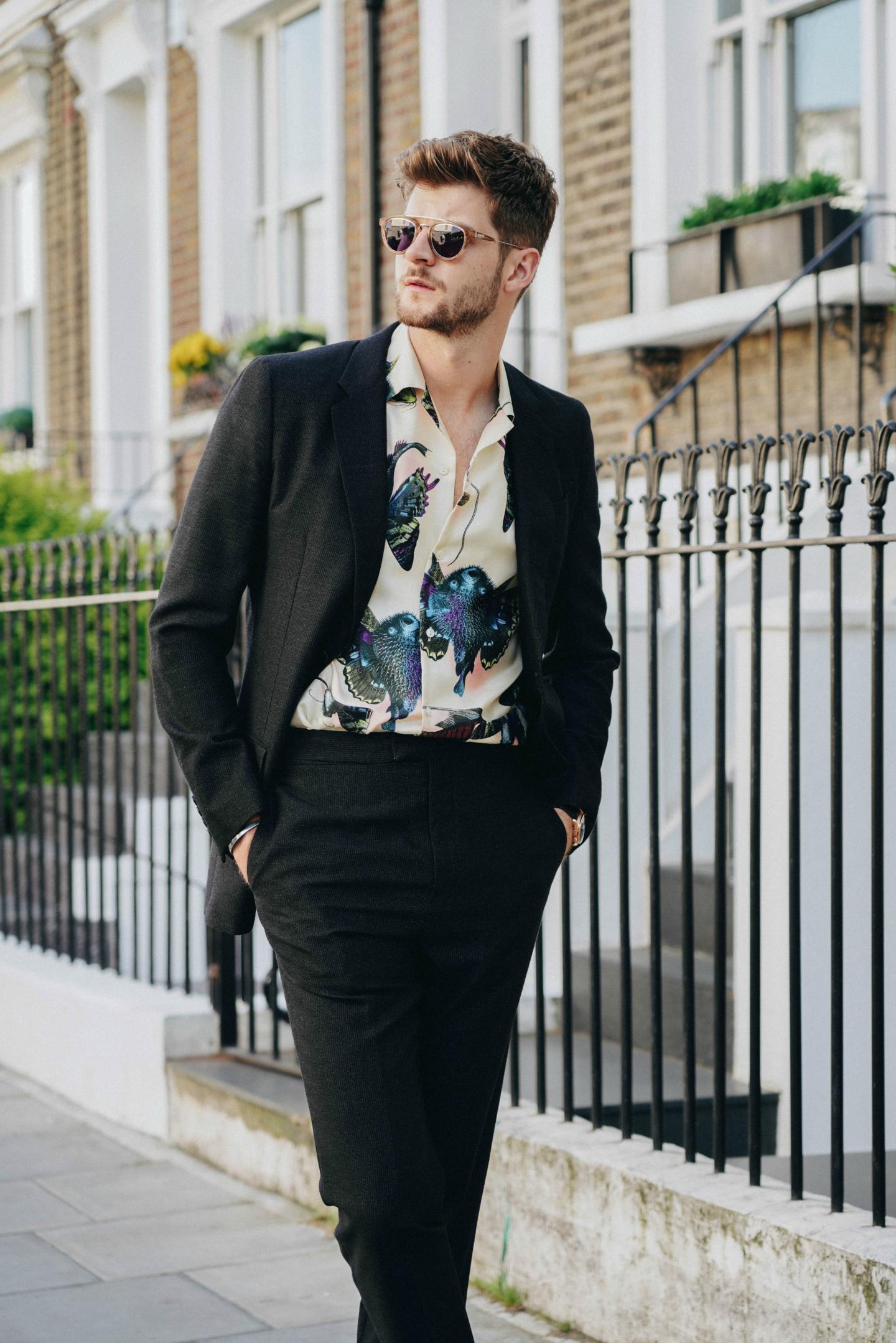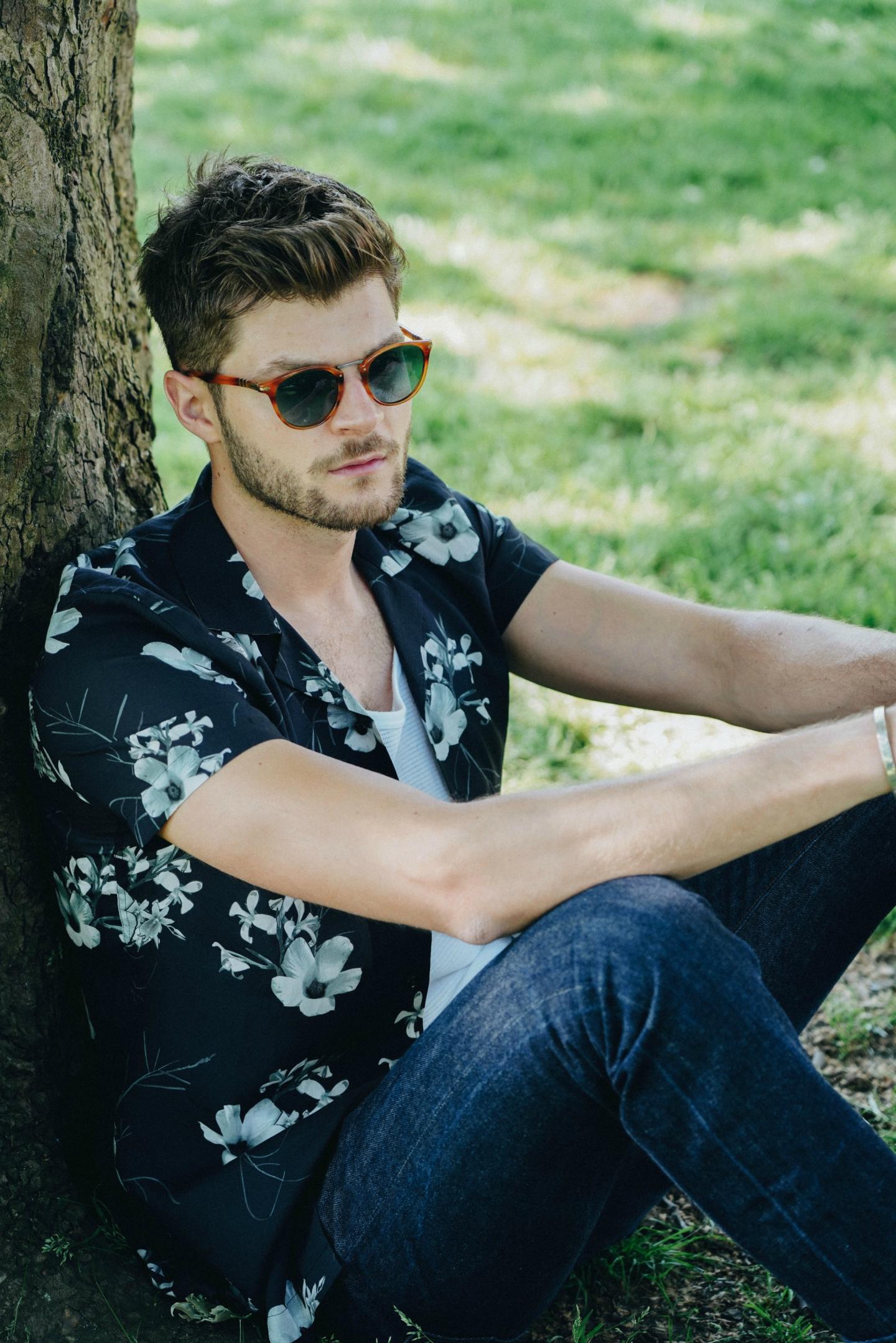 Finally, and most simply, go for jeans and trainers. It's easy but effective.
That said, if you wish to mix it up just a little, why not wear it open with a vest? Let it float about in the wind and keep it ultra casual. My advice would be to keep everything else simple. Even a monochrome shirt like this one from Reiss is loud enough that you don't want any other patterns clashing.
Thanks for reading,
Jim x